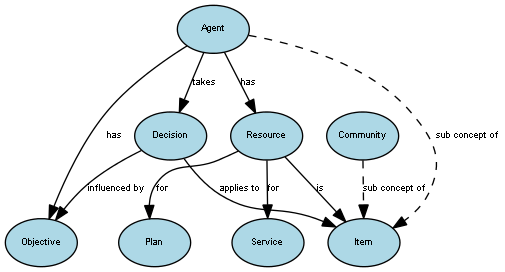 RESOURCEs are ITEMs that can be put to a use, for a benefit.

RESOURCEs can be allocated to a SERVICE or a PLAN.

AGENTs take DECISIONs about ITEMs which are influenced by OBJECTIVEs. A DECISION can be about the application of a RESOURCE.

A city might wish to engage stakeholders about DECISION, and particularly about how RESOURCEs are allocated over SERVICEs and PLANs to achieve OBJECTIVEs.