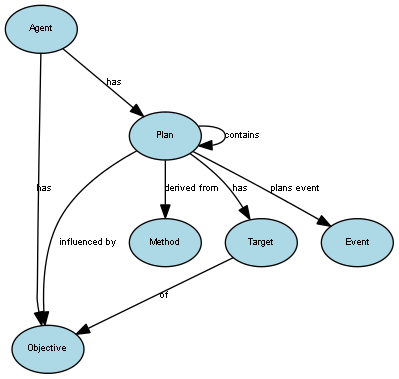 A PLAN records the steps and decision points that will be applied to achieve a TARGET STATE of an ITEM or PLACE, as a part of addressing an OBJECTIVE.

A Plan might be derived from existing METHODs which have been devised to achieve the desired outcome.

As a PLAN is enacted, EVENTs will occur that record the actual happenings as compared to those planned.

A city might wish to discover and track the PLANS from many AGENTs that apply to OBJECTIVEs for ITEMs or PLACEs.