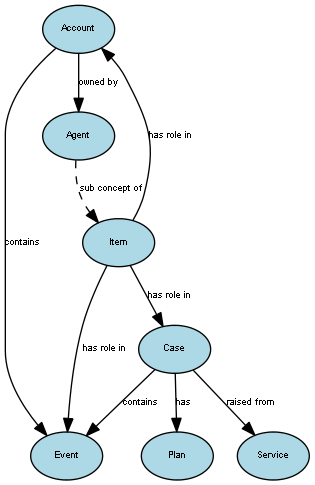 A CASE is raised when a SERVICE is used.

For a city, a case might be

* a crime investigation
* a planning application
* rectifying a fault on a network
and so on.

A CASE contains the EVENTs that are relevant to an individual use of a SERVICE, until the CASE is closed.

For some CASEs, a PLAN might be devised giving estimated times and RESOURCEs for future EVENTs.

An AGENT might maintain a series of ACCOUNTs, that contain a history of EVENTs that apply to one or more ITEMs, for example
* a medical history
* a customer history
* a criminal record
* a building maintenance record
and so on.